EAT&DRINK
Our Executive Chef Arlene Dennis is undoubtedly the jewel in Carnaweens' crown - the cornerstone of our success. Classically trained, with a wealth of expertise and a personal passion for Irish cuisine, Arlene's menus are renowned for seasonality, simplicity and sublime flavours... and her exquisite baked creations enjoy rave reviews from far and wide.
Whether eating with friends, wanting a cosy escape from the weather, or simply a coffee with an amazing view... we have something for everyone.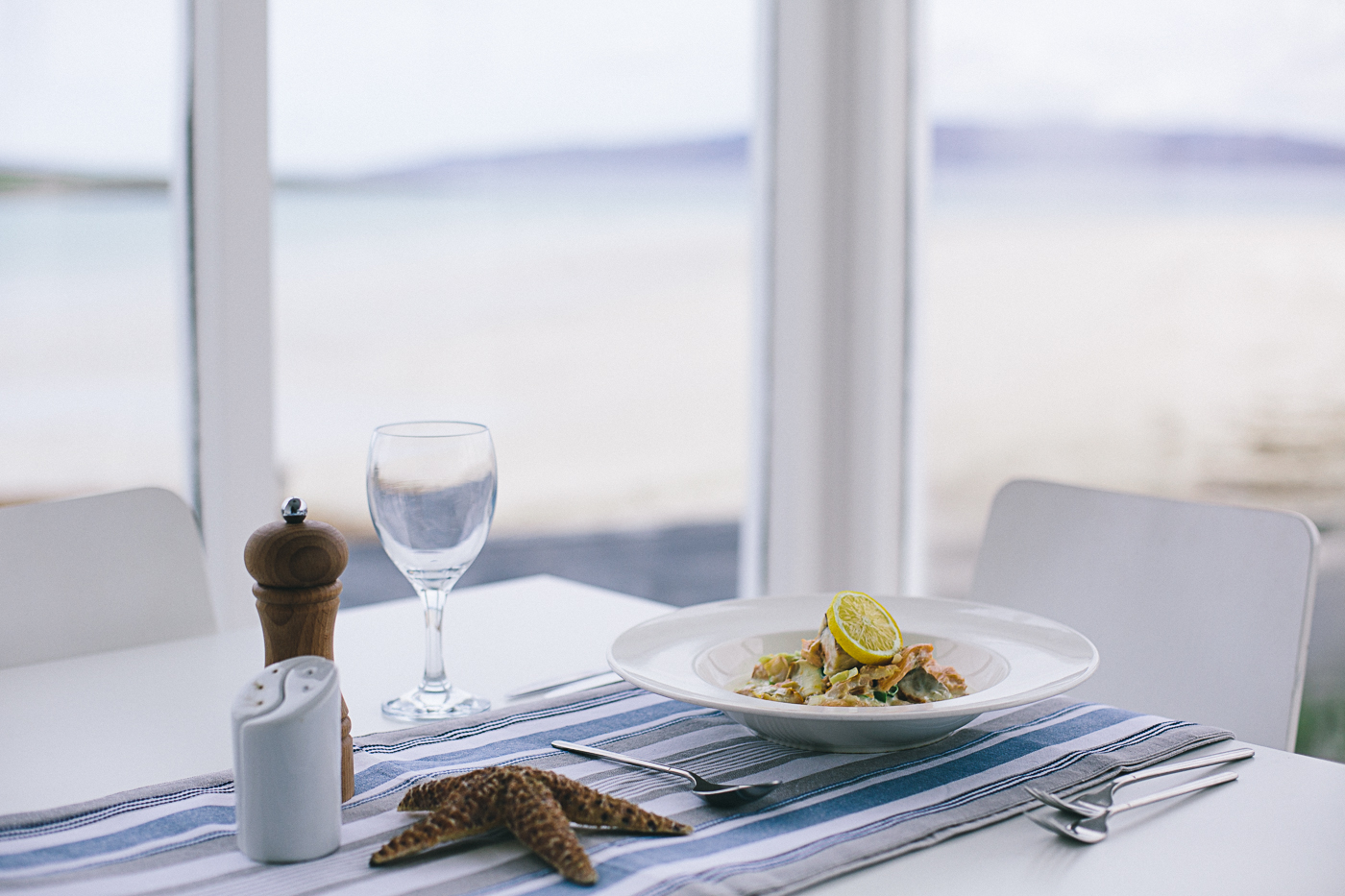 THE RESTAURANT
With stunning views across the bay and out to sea our window seat is the most sought after dining spot in Donegal - enjoy our great freshly prepared food and drink in the amazing sunsets over the Atlantic.
THE BAR
Our bar area is a comfortable haven for guests and diners to kick back, relax and soak in the views. We offer breakfast, afternoon tea, drinks, cocktails, small plates and desserts in this bar area.
THE TERRACE
Enjoy a drink or some food outdoors in the fresh Donegal air with wonderful views of the wild Atlantic whatever the weather on our covered terrace - lets face it, we get the odd shower!
THE BEACH HOUSE CAFE
Our cosy beach house is a great little hideaway to enjoy a drink and snack after a walk on Narin's amazing beach or simply to take in a breathtaking sunset over the Atlantic from May 2019 on.